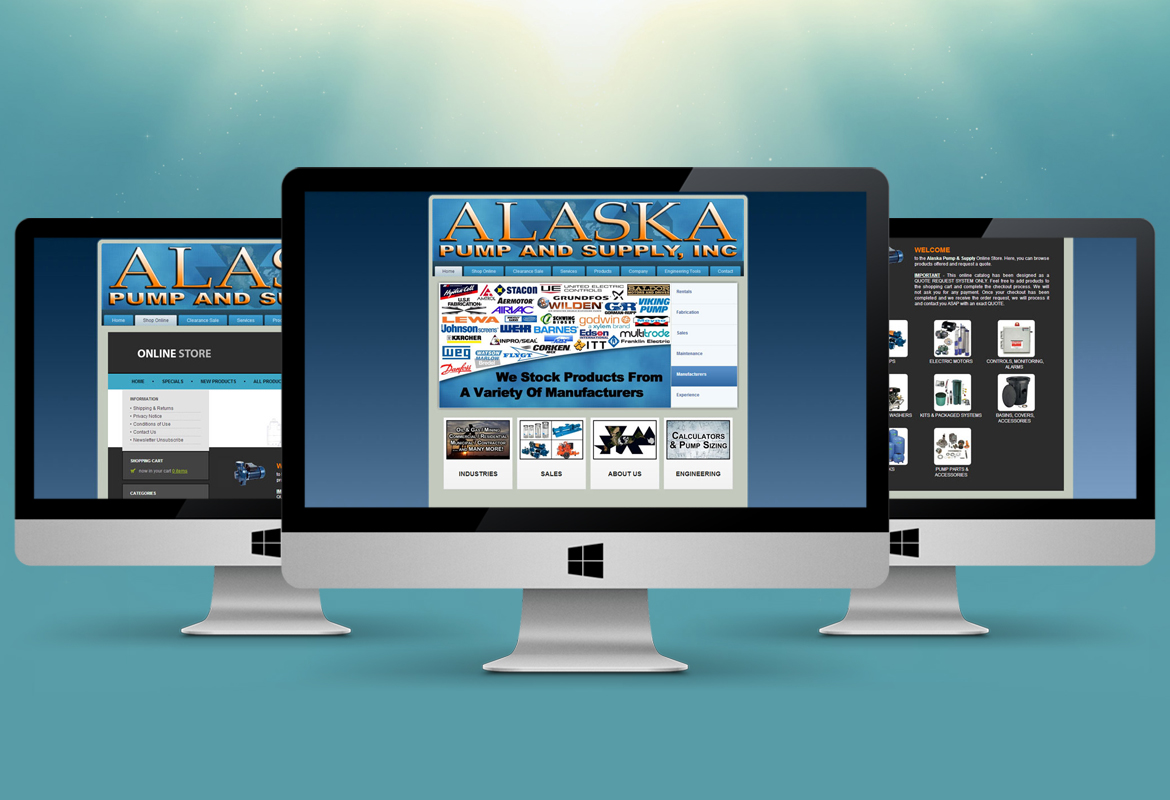 Alaska Pump and Supply, Inc.
This is a large ongoing website I have been developing based on a Joomla CMS back-end. It features a fully integrated Zen Cart web store that's been retrofitted as a Quoting System. The site is loaded with vital free information for people working in the pumping industry, such as engineering calculators, conversion calculators, pump manufacturers "product selection" software and more. All of the products that are added to the store also have links to freely download product guides, manuals, spec and data sheets, brochures etc. This is an ongoing project that gets better every day.

This is also a full company branding project that includes business cards, manufacturer line cards, tradeshow banners and multiple advertising and marketing campaigns. Click "Branding Design" on the Portfolio page to view the branding graphics.